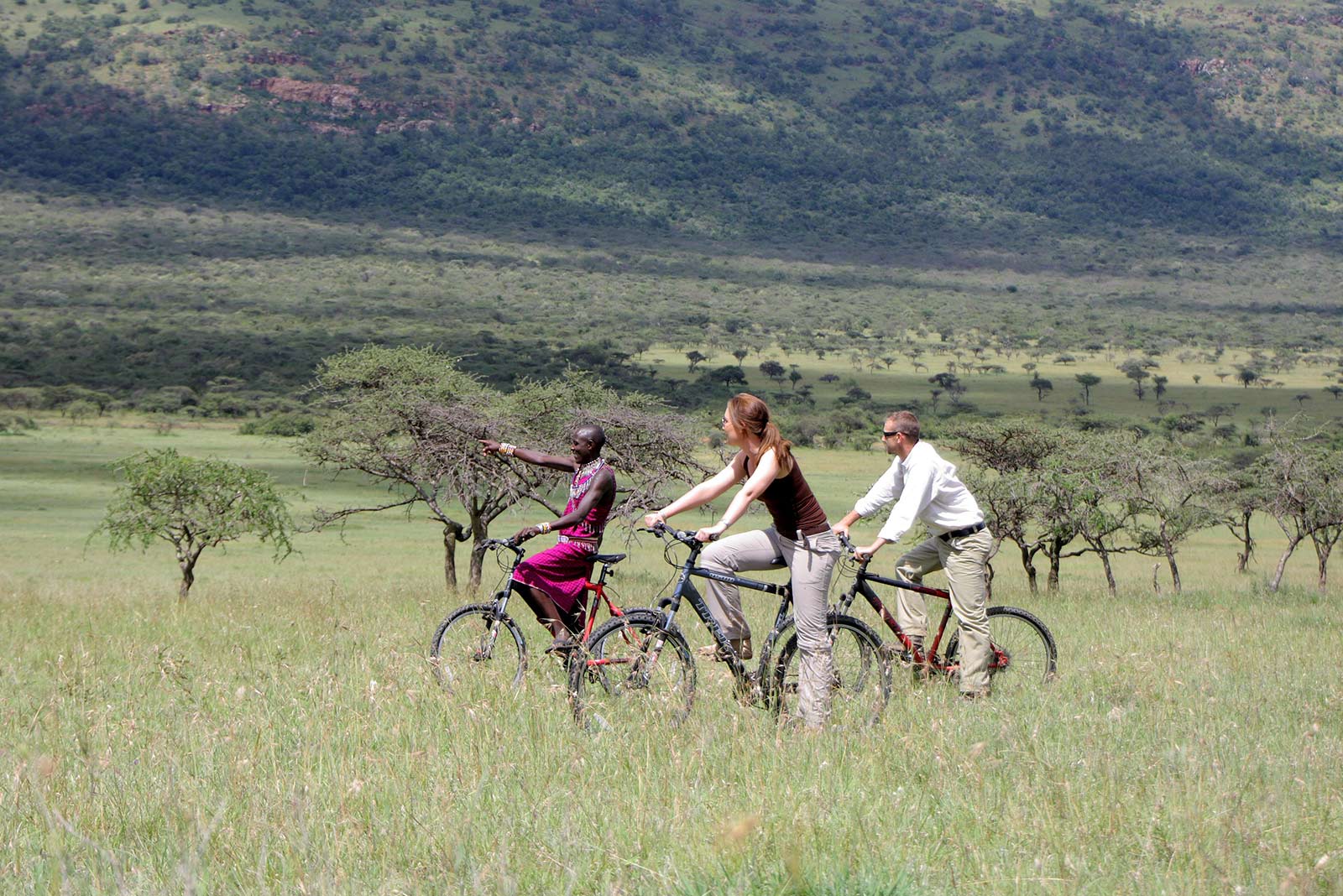 What You Ought To Know About A Biking Safari In Kenya
Kenya is an adventurer's paradise. It is a land of endless opportunity for the active traveller; a country rich with culture, overflowing with wildlife and scenic landscapes, brimming with all sorts of adventurous possibilities – what better way to discover and enjoy these possibilities than by an exhilarating biking safari in Kenya.
Imagine the thrill of pedaling along dirt roads in a biking safari in Kenya, feeling the sun on your back, smelling the dampness of the dust in the early morning, hearing the birds cry as you move silently past, maybe even race galloping giraffes whilst you are surrounded by endless spectacular horizons. This is definitely Africa at its best and no matter how many zebras, gazelles or lions you see during your safari, you will not forget your first sighting of wild animals in their natural habitat. Watching a Water Buffalo stare you down from just fifty meters away whilst sitting on a bike, and knowing that if you had to run then there was no way that you could outpace it – if it was annoying enough – gets your adrenaline pumping and your tired legs rotating that little bit quicker.
Most biking safari in Kenya are offered as part of a spectrum of activities at many safari lodges and camps. Hiring a bike from them, you can paddle from the outskirts of Nairobi right down to the Great Rift Valley and across the Lake Naivasha as well as on to Lakes Baringo, Nakuru, and Bogoria. You can also hire a professional guide to lead you and point out areas of interest as well as a mechanic to attend to any punctures and the like.
For truly committed adventurers, you can arrange several days of mountain biking in the wilderness. Whilst for the less sporty, you can just pop out for a couple of hours or so on the bike before a late afternoon game drive – perfect for dipping your toe in the waters. Safari lodges and camps offer a range of biking safari in Kenya; from trail-based (i.e. you move camp every day, experiencing an array of terrain as you work your way from A to B) to lodge/camp-based (where you can rest your limbs overnight in the comfortable surroundings of a permanent bush camp or lodge).
All bike safaris have a backup vehicle (sometimes, even camels) that keep pace with the bikers and remain in constant radio contact. These moreover carry spares, extra water, and food as well as personal belongings that you do not want in your daypack… and they carry tired riders too! Each trip can be tailored to your specific requirements; whether you are a relative newcomer or an experienced rider, or whether you are looking for an adventurous challenge or a relaxing ride – the choice is yours.
This is not safari at an arm's length; on a bike adventure, you will have the opportunity to get up close to the diverse wildlife and local communities of Kenya. You will experience some of the less-traveled corners as well as the not-to-be-missed destinations of this glorious country. So, get out of your vehicle and cycle through the wildness; you are guaranteed to find big views, big skies and big wildlife on this biking adventure!