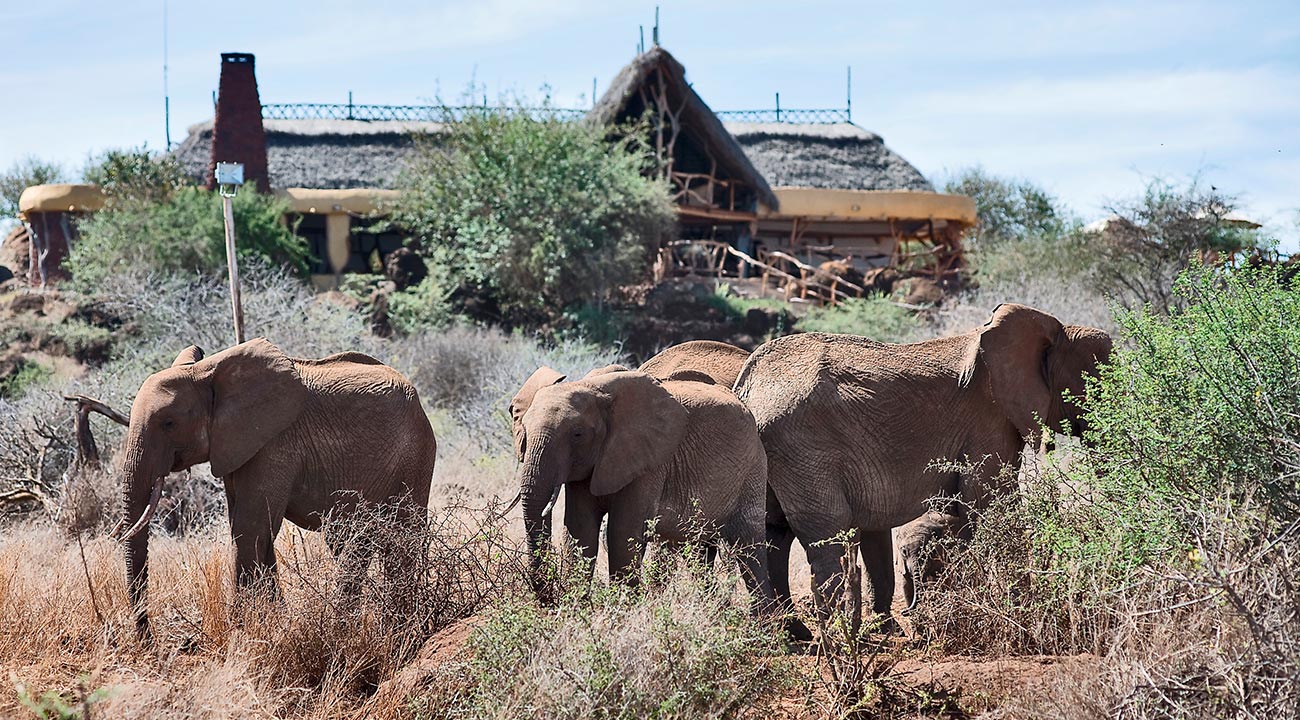 What You Need To Know Before Booking Your Stay At Sweetwaters Serena Camp
A sheltered oasis, Sweetwaters Tented Camp rests at the center of the Ol Pejeta Conservancy below the plains of Mt Kenya. Ol Pejeta is East Africa's Largest Black Rhino Sanctuary and shelters large numbers of other rare and endangered species. It is the only place during a Kenyan Safari to see chimpanzees and in addition, its host to all the members of the Big Five. The Sweetwaters Tented Camp offers an amazing experience that makes your Kenyan Safari the most thrilling. The conservancy has a higher wildlife-to-area ratio than any Kenyan national park and is one of only four private game conservancies to have been founded in Kenya
Abounding with wildlife and designed to offer a charming blend of under canvas ambiance and uncompromising luxury, Sweetwaters Tented Camp has long been the preferred retreat for wilderness and safari lovers alike. The camp has an old British big game feel. The lodge, restaurant and staff bring out the best of the legendary Kenyan hospitality and make you like royalty.
Built in the 1970's, the camp's main building was originally the residence of the ranch manager. Tents, all thatched using traditional methods, have private verandas or balconies overlooking a central watering hole, where many animals are seen coming to drink water and bask along the banks during the day and night.
The central Rhino Restaurant and Kashoggi Bar and Lounge are housed in the former manager's house of this once colonial farm. The latter centers on a blazing log fire and the restaurant offer mouth-watering regional and international cuisines, with most meat and dairy products locally sourced. The Waterhole Bar, built in the style of a game-viewing hide, overlooks the waterhole and offers unrivaled wildlife watching.
Accommodation is provided in 39 luxuriously appointed en-suite tents each with a veranda with views of the watering hole and a backdrop of Mt. Kenya. For today's discerning traveller, the new Morani Wing offers 11 spacious, artistically designed tents with the provision of internet connectivity, coffee/tea making facilities, shaving mirrors and hairdryers in each tent.
Highlights of your stay will include:
Day and Night Game Drives
Central waterhole that attracts a wide variety of game
Splendid views of Mount Kenya
Host to all the Big Five
Tracking radio-collared lions
Largest Black rhino sanctuary in East Africa
Higher wildlife-to-area ratio than any Kenyan park
Visits to the Morani Information Centre
Nature walks and bird watching in the company of our resident naturalists
Camel rides
Chimpanzee Sanctuary