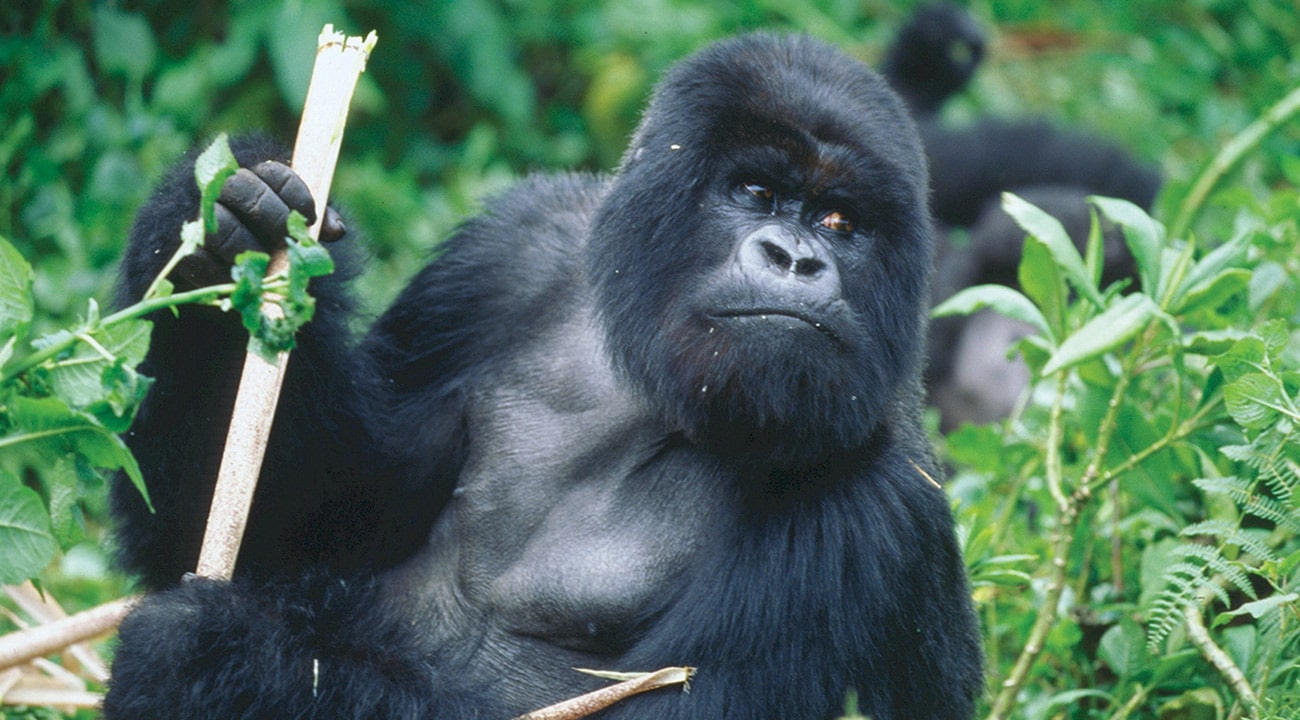 What Your Safari Consultant Ought To Tell You Before Traveling To Rwanda
Rwanda, known as "Le Pays des Milles Collides" – Land of a Thousand Hills. In this country, one discovers fascinating wildlife, unparalleled natural landscapes, and a nation's warm and resilient people. Adventurers traveling to Rwanda, seek to explore adventure, immerse yourself in cultural experiences or simply want to escape your everyday hustles and bustles to serenity. Rwanda's diversity has something to offer everyone.
Gorilla & Primate Tracking
There are probably only 780 mountain gorillas still in existence today. Rwanda is one of only three countries where these endangered primates live.It shelters one-third of the population within its Volcanoes National Park. These majestic mammals have settled into the park's bamboo forests. In addition to the famous gorilla treks, Rwanda offers the opportunity to hike with chimpanzee and golden monkeys. The golden monkeys are strikingly picturesque with their bright orange fur contrasting the green rainforests of the Virunga Mountains. Nyungwe National Park is home to roughly 400 chimpanzee species hence chimpanzee tracking is common annually. This experience differs from gorilla tracking as the chimpanzees are running around.Therefore, the sightings are a bit more sporadic and rushed.
Before traveling to Rwanda, the Volcanoes National Park is a magnificent, unforgettable place where culture, adventure, and conservation intersect. The park lies along the Virunga Mountains that has eight volcanoes shared by Rwanda, Uganda and the Democratic Republic of Congo. Near the park, the bustling and vibrant markets of Musanze are a place to immerse oneself in everyday Rwandan culture. Deep into the earth on a 1.2-mile long stretch are the Musanze caves. These caves date back 65 million years and lie within the volcanic region where lava flow layers, from the nearby Bisoke and Sabyinyo volcanoes, long ago created the Albertine Rift Valley. The caves are also home to one of East Africa's largest bat colonies. Iby'Iwacu Cultural Village, located just outside the park, is a living museum that highlights aspects of traditional Rwanda society.
Nyungwe National Park is believed to be one of Africa's oldest and untouched natural rainforests filled with thrilling biodiversity. Hiking or biking the beautiful terrain, tracking the famous chimpanzees, experiencing the canopy walk, witnessing beautiful birds, relaxing by waterfalls, going for tea tours are just a glimpse of activities that Nyungwe offers.
The Canopy Walkway hangs 70 meters above the forest floor and 200 meters long.It provides a stunning bird's-eye view of the park's amazing wildlife and nature.
Nyungwe's steep landscape boasts an extensive network of numerous hiking trails for the novice or experienced hikers. The trails have an amazingly diverse landscape and represent the most of the scenic forest views. Hikers navigate through the varied landscapes.
Tea is Rwanda's largest export. Major tea plantation tours take place around the park in Gisovu and Gisakura. Travellers see tealeaves covering the mountains sides, creating a stunning contrast to the blue skies, dirt roads, and sunshine
Walking tours of Banda Village represent the perfect setting for learning about an area where people have lived for more than 50,000 years. The tours consequently provide guests the opportunity to participate in normal everyday activities. If fortunate, one may even a traditional wedding ceremony.
Birding
Before traveling to Rwanda, Rwanda has over 700 species of birds. Its location in the Albertine Rift makes an ideal and stunning landscape for bird enthusiasts. Rwanda has seven important birding areas these include the three National Parks, Rugezi Swamp, Akanyaru Wetlands, Nyabarongo, and Cyamudongo. Rwanda's birds range from the common to the rare – all a delight to the eye, you should have an idea of Before Traveling To Rwanda. Birding tours are therefore suited to both bird enthusiasts and keen birders with a sense of adventure.
Boating
Before traveling to Rwanda is blessed with numerous lakes each with a variety of water sports. Most lakeside hotels have their own water sports equipment for rent. The front desk provides room for bookings and reservations. Boat safaris and fishing trips are available at Lake Ihema in Akagera National Park. Surrounded by magnificent mountains, the lakes have a seaside-like atmosphere and temperate climates that provide an enticing and relaxing atmosphere. Waterfront towns like Karongi and Rubavu make for ideal romantic lakeside recreation locales.
The Akagera National Park with its labyrinth of forest-fringed lakes, papyrus swamps, savannah plains and rolling highlands.It is one of the most scenic of reserves anywhere in Africa. Due to its wide variety of habitats, it has exceptional levels of biodiversity.It forms the largest protected wetland in central Africa. It combines well with the Nyungwe and Volcanoes National Parks hence offers a great safari element as it is home to many large plains game species, exotic birds, as well as species restricted to the papyrus swamps making it a traveller's dream.
Cultural Experiences
History, culture, music, dance and arts play an important role in Rwanda.
Musical performances range from demonstrations of bravery and excellence to humorous dance styles and lyrics.The Iby'Iwacu Cultural Village or the National Museum of Rwanda is also a perfect view for live dances. The finest display of Rwanda's varied and dynamic traditional musical and dance styles is also performed by the Intore Dance Troupes.
A distinctively Rwandan craft are the Imigongo (cow dung) paintings. Produced by a local co-operative in the Nyakarambi village near the Rusumo Falls that borders Tanzania. Dominated by black, brown and white whorls and other geometric abstractions. It is also worth seeing how the paintings are reflected in local house decorations.
 Every city tour is inclusive of genocide memorial and is also a must-see. Despite Rwanda's painful past, their impressive recovery story has turned her into an inspiration. The genocide memorial acts as a humbling reminder to those present and honors those lost.
Nestled along scenic hilltops Rwanda's bustling capital, Kigali, is a great place to begin or end any Rwanda safari. The city is clean and safe, with extremely welcoming people. Travelers will enjoy exploring the great cultural activities – including several award-winning museums, burgeoning music scene including a vibrant Cong-Rwandese nightlife, and some of East Africa's most memorable dining experiences.