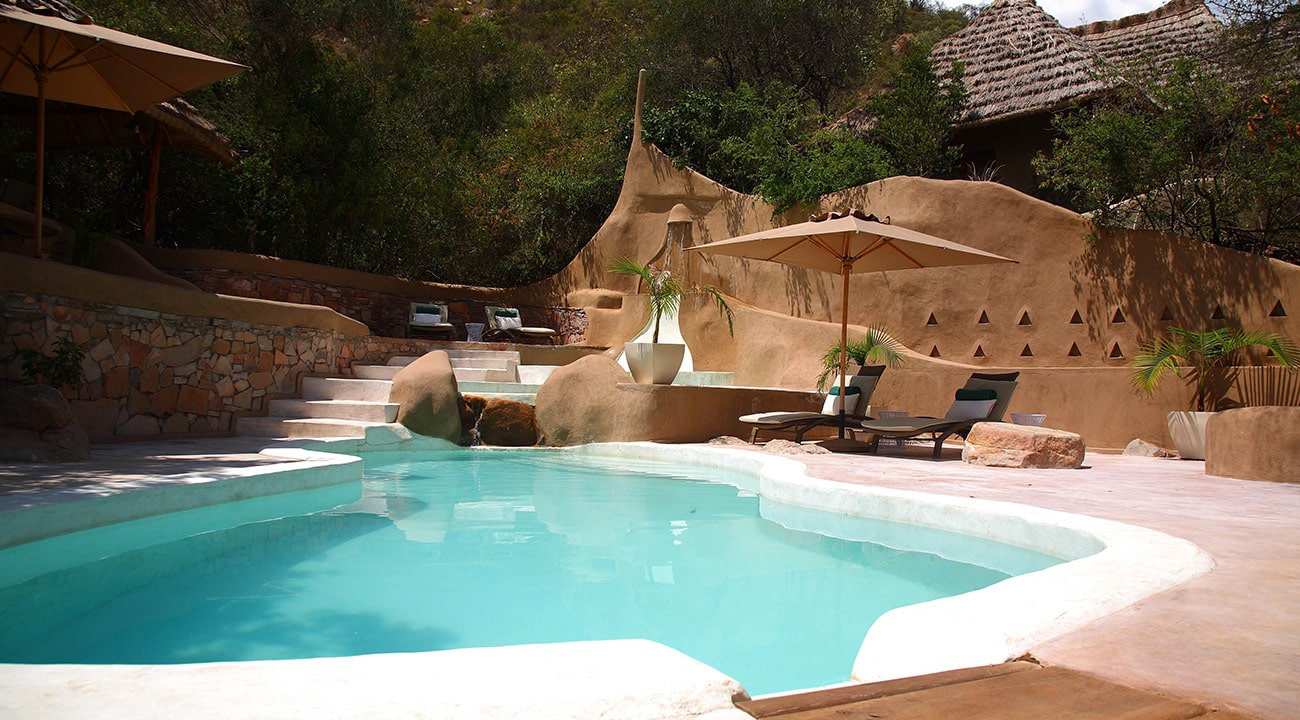 Rent A Villa In The Kenyan Wild (A Collections Of The Best Properties)
If you are looking for a stress-free getaway then pack your bags for a Kenyan Villa Safari and take time away from the city. Kenya is a hub of beautiful views and wildlife, so one would be spoilt for choice when trying to figure out where to stay.
Below is a list of top-notch Kenya villas that will cater to your every need, more so if you are travelling as a group or family:
Mara Bush Houses
If you want to unwind and get some R&R then this is the location for you. The décor and architecture is one that will give you a home away from home experience during your Kenyan Villa Safari. The scenic views have the stunning waterhole upfront to make you get in the Zen zone. The staff is friendly and the standards of the hotel are high. This is the place that will go beyond your expectations.
Kiangazi House
The complete package for your Kenyan Villa Safari is brought out here. The location is world class and a pure delight to enjoy your holiday at. The rooms have a waterhole view that is to die for. A calm and peaceful environment hosts exquisite dishes with a staff that is both friendly and informative. Overlooking Naivasha you will partake in pampered luxury that will leave you begging for more.
Ol Malo Laikipia
This serene getaway is located on the rocky escarpments on the edge of Laikipia plateau by Mt. Kenya. Privately owned, the villas are one that caters to your needs. With activities from horseback riding to helicopter rides, this is one to be desired. The food is cooked to one's liking and the staff is helpful and welcoming. This is the location that brings out the royalty in you.
Tortilis camp
Located next to Mt. Kilimanjaro you get a scenic view that will leave you daydreaming. The private area is one that gives you a taste of nature with chic. The staff is knowledgeable and helpful to ensure that you have no worries when you visit. Get to go on game drives and be blown away by the attractive and well-kept environment. This location is one that caters to the lovers of nature to the max.
Elsa's Kopje
This unique and impressive lodge located in Meru is one that will let you put your feet up and relax. It is part of the natural surrounding that has the "Wow factor". The flora and fauna bring the beauty to the area. On entry one is greeted with an array of wildlife roaming about and the owners have ensured that no harm comes to the environment. The staff is amazing and discreet with delicacies and care that will leave you speechless and the best memories of your Kenyan Safari.
Pajeta House
This is the location that will leave you feeling cozy and warm on the inside. With excellent services and beautiful rooms, you wake up with a smile on your face. You will have a picturesque view of wildlife which will make you feel one with Mother Nature as well as giving you the privacy you require. It's kept well and all the stops are pulled out to ensure that you never want to leave.
Sirikoi
This is your little hub of heaven on earth, and when you visit you will understand why. You have activities that vary from game drives to long walks amongst nature. The food and hospitality is indescribable and the staff is knowledgeable and ensures your stay is one to remember. You will get a chance to take a dip in the pool and stay in luxury tents.
Cottars Camp
This is the vintage lodge that's an oldie but a goodie to everyone who visits. The accommodation is top notch as well as the food. The amazing staff is generous with their time and the rooms and architecture is style perfection. They are said to be the trendsetters for camping luxury and is worth every penny. With wild life to set your eyes on you will be walking on clouds throughout your stay.
Now you have your pick of the best Kenyan Villa Safari, so get ready for a relaxing and fantastic stay in any of these locations.