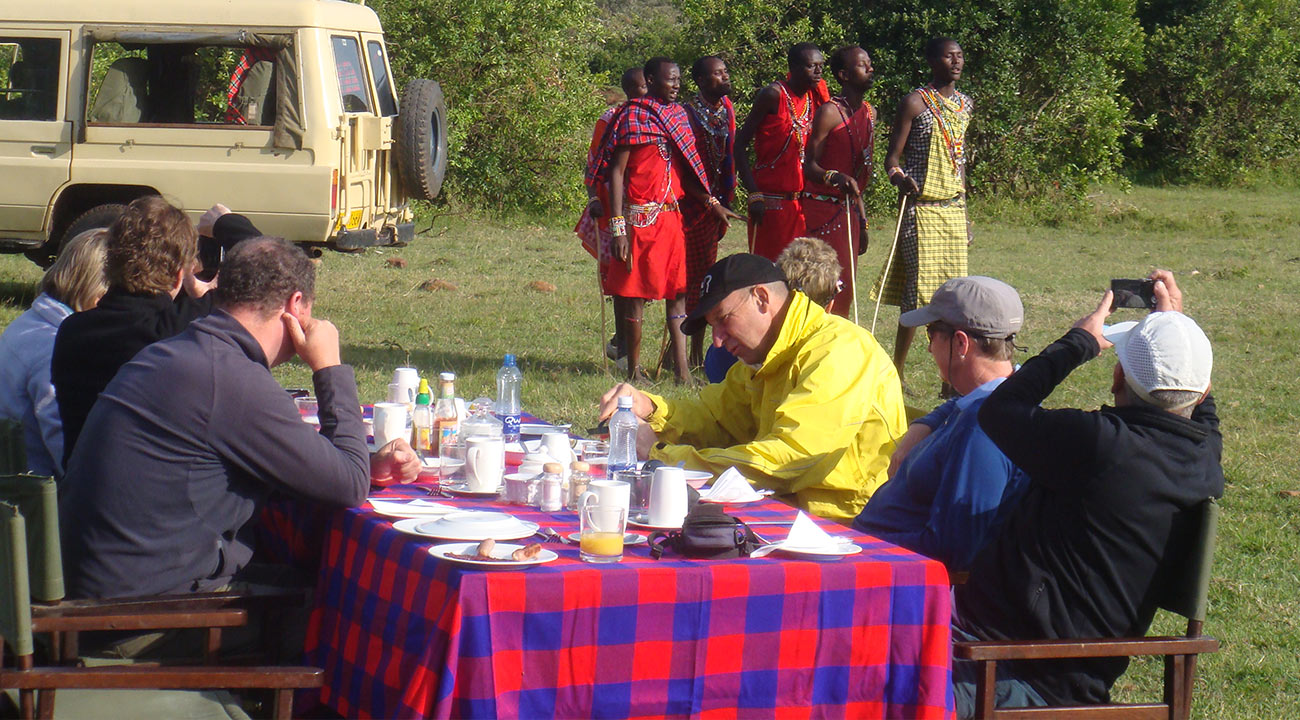 How To Plan The Ultimate Kenya Safari! A Few Tips
So, you're planning to visit Kenya, eh? Have you planned appropriately? Do you have what you need? How you plan and what you need to carry is largely dependent on what part of Kenya you intend to visit. However, there are a few items and things to do that are generally important for every tourist that visits whatever region in the beautiful country in East Africa.
Before you leave home:
Book your accommodation
Ensure that you have made necessary accommodation arrangements with hotels, guesthouses or friends way in advance. Being stranded in foreign airports can be a headache especially if it's your first visit and you have nobody to talk to. It is usually wise to have a travel company handle your itinerary. Some of them have offers that are unbeatable especially during the holiday season. You will save transport costs and be relieved from the trouble of finding your way around places. Let them know exactly what you expect from your trip and also be willing to listen to the offers they have. They may offer something better than you planned for. Confirm the name of the tour company, confirm their plan to collect you from the airport, confirm the driver's name and confirm whether the driver will be picking other tourists from the airport apart from yourself. Also confirm whether you are to pay the driver for the transport service (in many cases you are not required to do so as this is a treat of the company inclusive in your package).
Research on the exchange rate
Find out how much your foreign currency competes with the Kenya shilling at. This will help you avoid any unscrupulous dealings with men and women who are out to con you. If you can exchange part of your currency at home before you jet in, it would be easier for you. Only exchange money at Bureaus.
Know what to carry and what to do
Some of the items mentioned below are for specific zones in Kenya. However, even if you don't visit those places, we hope that it will be your first of many trips to the land of hakuna matata (no worries).
1. Laptop/ Internet Device
I have had friends who got perplexed when they landed in Nairobi's Jomo Kenyatta International Airport. They expected to land in a deserted airstrip in the middle of the Savannah and see Pride Rock and Simba at its ledge in the foreground of the rising orange African sun. They were wrong. The airport and cities in Kenya are no different from any other city in the world. There's the traffic, the police, the skyscrapers, the sirens and whatever you imagine a city to have. In light of this, one important thing to carry is your laptop, if you have one. Many tourists would like to check on their loved ones and communicate with them via Skype, email or the social networks. Several hotspots in different restaurants and hotels are available for the visiting tourist. Even outside the cities, many of the lodges and facilities in the wild and in the countryside offer Internet access. Also, you may want to update your friends at home on what you're itinerary looks like and what you're up to. If a laptop is too bulky, a tablet or an internet-enabled phone will do.
2. Good quality camera
Sweet memories are made in travelling the world; sweeter memories are made in travelling in Africa; the sweetest memories are made when travelling in Kenya. You do not want to lose these moments. A caption of the gnus crossing the Mara, a lion chasing the kill, the snow on Mount Kilimanjaro, just to name a few exquisite sites, are not sceneries to commit to mere human memory. You will need a camera and not just any camera. A camera with at least 10 megapixels should suffice. To be more specific, a Single Lens Reflex Digital never fails. Nikon and Canon come to mind. You may borrow a friend's and return it after your trip if you're unwilling to buy one just for the tour. The culture of the people and the scenery is very attractive to the human eye. If your camera can take videos, that would be an added advantage. Along with this accessory, remember to carry extra batteries (however you can buy some locally), a charger, a voltage converter and an extra memory stick of about 2GB.
3. Binoculars
When you see the Great Wildebeest migration in the world crossing the crocodile infested Mara River, you will go breathless at the sight. When you see it up-close and see the crocodiles hunt their prey you will experience heaven. 1.5 million wildebeests making history as one of the Seven Wonders of the World and you saw them as ants in a horizon. You need a closer view. Many wild animals steer away from humans. As you take trips through the wild, a pair of binoculars should do the trick.
4. Appropriate wear
A good hat should shield the eyes from the equatorial sun. However from March to May, it rains heavily and a hat may not be a resource to necessarily carry. The other times in the year may be convenient for this. June and July are chilly. Carry some warm clothing for this. September to March is very hot. Light clothing should suffice.
5. Sunglasses
Whilst you can buy some locally, we advise that you carry a pair from home. The sunglasses with anti-glare effect are more expensive in Kenya than they would be at home. Buy a decent pair for the bright sun and hot afternoons.
6. Long-sleeved shirts
Because of the heat in places like the coast, Northern Kenya and in the Savannah, we recommend that you carry a few long-sleeved shirts. We recommend light cotton wear that will not cause discomfort even in the sun's blaze. These long-sleeves are efficient for protection against sunburn. They can also double up as warm clothing in the chilly evenings.
7. Sunscreen
If it's sun you're looking for and the long-sleeved shirts idea does not leave you particularly enthusiastic, sunscreen lotion will do. It's available in local supermarkets in the country at affordable prices. However, if you have a preferred brand, we advise you to pack it. Sunscreen is also important for those that carry the long-sleeved shirts. The face and legs will need this.
8. Anti-malarial drugs
The Coast and Western Kenya are areas infested with the female anopheles breed of mosquitoes that cause malaria. Anti-malarial drugs will keep you immune from being groggy on a honeymoon or blissful safari. Consult your doctor before you buy the drugs from over the counter because some of the medicines that combat malaria have very strong effects on the users. Also ensure that you're not allergic to any of the contents therein.
9. Insect repellent
Western Kenya, Rift Valley and Eastern Kenya have beautiful creepy crawlies. However, there's nothing beautiful about having them in your tents as you camp or in your car as you drive through the wild. A can of insect repellent will help. Before you purchase, confirm that your skin does not react to any of the ingredients in the repellant.
10. Reference and guidebooks
Many people discover places in Kenya they wish they had visited if only they had made a proper itinerary and plan. Search for reference and guidebooks about Kenya. If seeing lions is a priority to you, then ensure you don't spend 90% of your time at the coast. If the beach is what you want, get the correct guidebooks to show you the cleanest beaches, the best hotels and the best tourist attractions in the area. If site seeing is your desire, then the Rift Valley is for you. Find reference books that show what spots in the Rift are the best to visit and what else does the country offer that you may not possibly know. If you have friends in Kenya they can mail you local reference and guidebooks before your travel for you to plan appropriately.
You can then check your to-do list and prepare for an African adventure like no other.