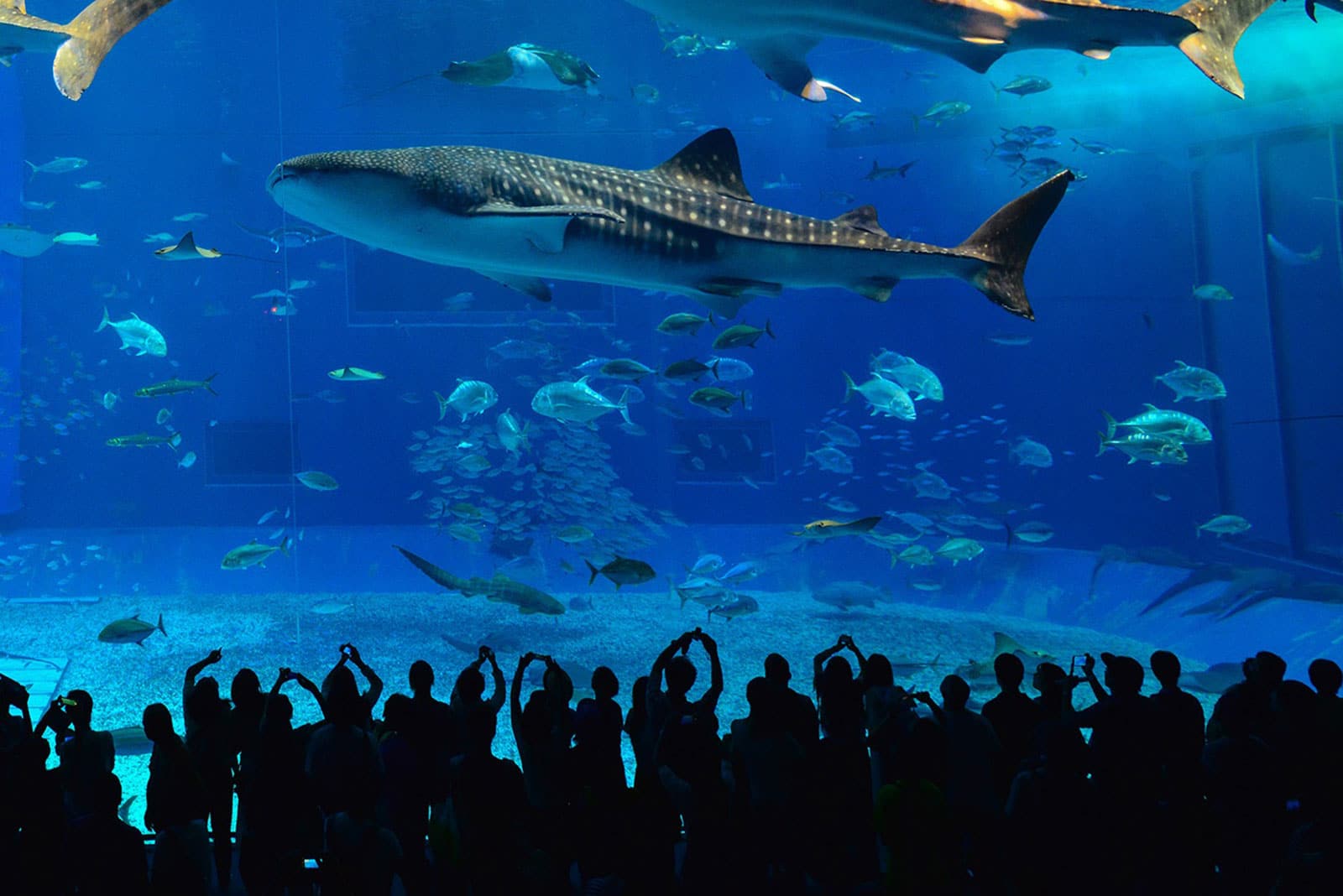 What You Ought To Know About Swimming With Whale Sharks In Kenya
You have gone for the wild safari in Kenya's Game Reserves and National Parks, you have conquered all the bumpy forested trails and hikes… so what next on your safari list!! Well, Why not try out a new experience-swimming with the whale shark or 'papa shilingi', as they are referred to in local Swahili language. A cool relaxed swim with whale sharks in the clear ocean waters is no doubt an experience of a lifetime, a unique wildlife encounter that is bound to keep you craving for more.
The whale shark is the largest fish in the ocean. Its body is mostly grey colored with a white belly and it is easily identified by its huge spotted body and broad flattened front end. Interesting to note is that the spots on its skin are unique to each individual and are often used for counting populations. The whale shark feeds on plankton and small fish, therefore considered not to be a threat to swimmers and divers. However, the best policy when diving with Whale Sharks is a passive interaction. It is always recommended for divers to keep ample distance from these docile giants and to restrict the urge to touch them or use flash photography. This is advised in order to avoid agitation of the whale sharks and interference of their swimming space.
Whale sharks are a migratory species found in tropical and warm oceans. Divers and snorkelers can enjoy a swim with these majestic creatures off the Kenyan coast during season sighting between November to February. To the North of Mombasa is the Watamu National Marine Park, a safe haven and breeding ground for numerous species. Here you can expect to encounter the devil rays, mantas, whale shark, dolphins and turtles. You can negotiate with Xplorato Ventures to take you for a snorkeling experience around the coral gardens or just walk out along the beach and enjoy the beautiful marine life.
To the south of Mombasa is Diani Beach with swaying palm trees and soft white sandy beaches. This is one of the best places to enjoy diving, with colorful corals, rich and diverse marine life including whale sharks and humpback whales in season.
Conservation is big in Kenya and marine conservation is undoubtedly no exception. One such initiative, with regards to whale sharks, has been by the East African Whale Shark Trust (EAWST). The Trust was established in 2005 to raise awareness, initiate research projects and protect whale sharks off the Kenyan coast.
The EAWST has set up a massive whale shark sanctuary in Waa, which is between Diani and Mombasa on the south coast. Here, tourists can experience a once in a lifetime diving experience. All trips begin with a whale shark biology and marine awareness lecture. Afterwards, visitors are taken on a 30 min boat ride to the Waa whale shark sanctuary. At the sanctuary, you will be able to snorkel with the whale sharks for an hour and 45min for divers. And if that is not enough, then, a personalized DVD of each whale shark adventure is a must have to remember your invaluable experience. You will be able to purchase your own personalized DVD of you swimming with the whale sharks! Now that's, by no means, unbeatable wildlife encounter with 'papa shilingi'
Although enclosing whale sharks in enclosures has not gone without heavy debate since they are migratory, it is an imminent fact that the world's largest fish should be handled responsibly as far as conservation of such species is concerned. As you plan your next expedition in Kenya, consider swimming with the whale sharks and learn more about them in Kenya's exotic coast.