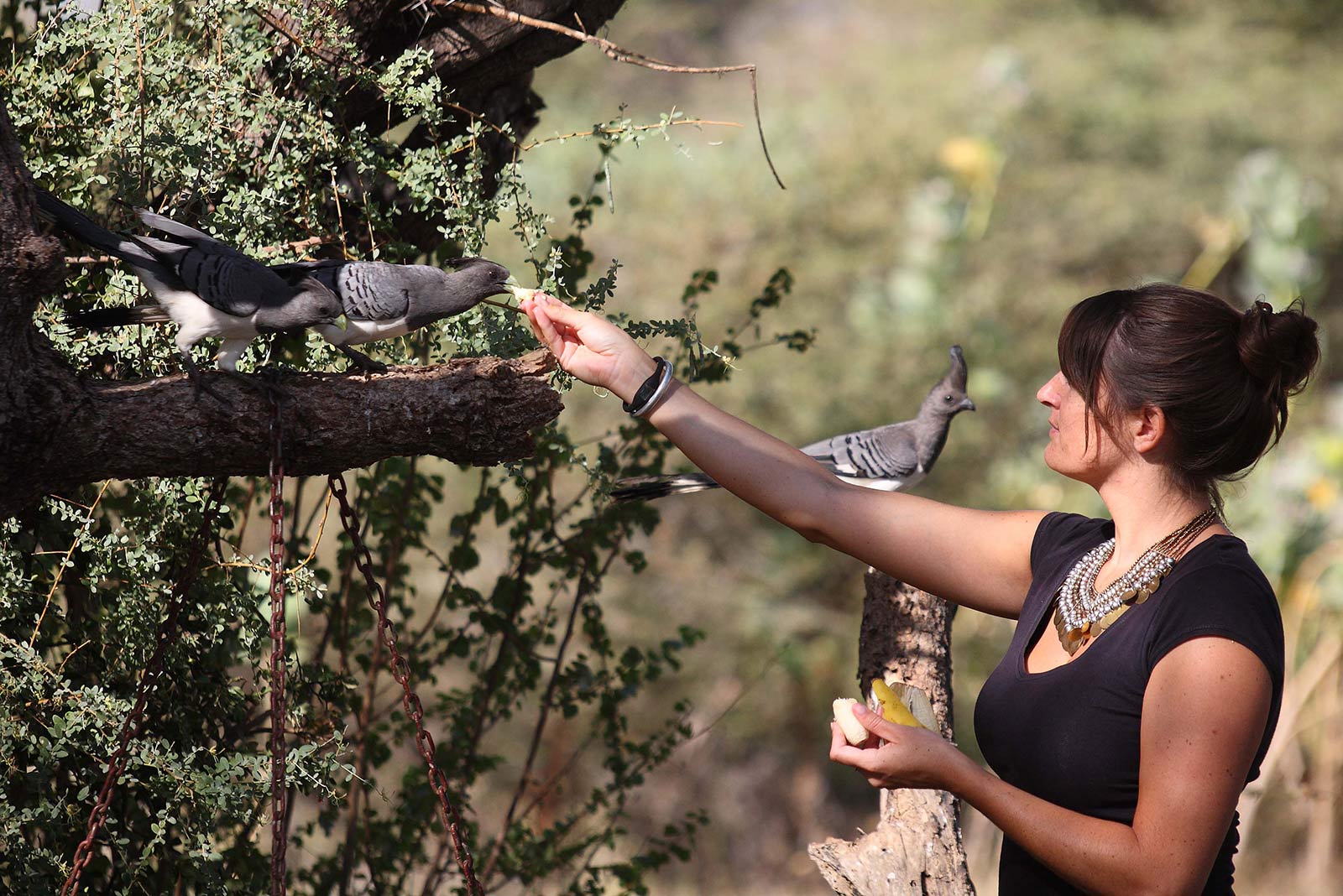 What You Ought To Know About George Adamson (And Camps That Hold On To His History)
About George Adamson, also known as Baba ya Simba (Father of Lions), was a senior game warden of the Northern Frontier District of Kenya in the late 1930s. He was also one of the founding fathers of wildlife conservation and an author. He and his wife, Joy, are best known for the best-selling book 'Born Free', which is based on the true story of Elsa the Lioness, an orphaned lioness cub they had raised and later released into the wild.
The Adamson legacy began in 1956 when George brought home 3 lion cubs. After 6 months, he sent two of them to a zoo and the smallest cub, Elsa, remained. He decided to then train and release Elsa back into the wild. After months of training in which she would learn how to survive on her own in the bush, Elsa was successfully released into the wild. She became the first lioness to do this and still make contact after her release. The Adamsons were the pioneers behind Elsa's incredible journey and their conservation legacy laid the foundations for future generations and continues to capture the hearts and minds of people everywhere today.
Adamson retired in 1961 and devoted himself to his many lions. He then moved to the Kora National Reserve, to continue the rehabilitation of captive or orphaned big cats for eventual reintroduction into the wild. Joy and George set up or were the inspiration for various trusts, foundations and camps that hold onto their awe-inspiring past and the continuation of Adamson's dream of an Africa with wild and natural areas where animals can remain free.
Deep in the heart of the rugged and remote Meru National Park is Elsa's Kopje, an environmental award-winning boutique lodge. Unashamedly romantic and beautifully styled, Elsa's Kopje is sculpted into the granite Mughwango Hill, above the site of George Adamson's original camp where he raised and released orphan lions – including his beloved Elsa – long before conservation became popular. Each cottage was individually designed to take advantage of the stunning views, and the natural curves, rocks, and trees on the hillside.
Guests enjoy inimitable seclusion in the vast expanse of Elsa's Kopje, from forest views to the west to views of Mt Kenya to the east to semi-desert plains with giant baobab and Commiphora trees as far as the eye can see. The park offers a thriving rhino sanctuary and is famous for large elephant herds, hippo, lion, and birdlife. Elsa's Kopje is renowned for being extremely zealous about wildlife conservation and sustainable tourism practices.
An elegant oasis in the spectacular arid landscapes of Samburu, Joy's Camp is built on the site of Joy Adamson's tented home in Shaba National Reserve. The camp overlooks an arid landscape dotted with rocky river gorges, lush large natural springs where elephant and lion jostle for watering rights with herds of buffalo and the rare desert species of Beisa Oryx, Somali giraffe and Grevy's zebra.
The eastern corner of the Samburu eco-system, Shaba is a secluded idyll, which Joy's Camp guests can enjoy as a private experience, out of the hustle and bustle of Samburu. With a fresh design, inspired by the colours and style worn by the Boran people of the area, Joy's Camp has breathed life back into a forgotten community through a passion for promoting sound conservation and eco-practices of this spectacular habitat and its increasingly threatened wildlife, the camp has created strong community relations; providing training, employment and philanthropic support.